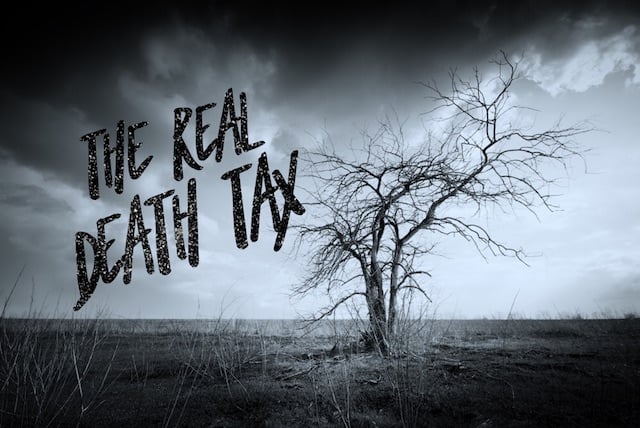 The US tax code includes an Estate Tax for inherited wealth. Oligarchs and other opponents of such a tax like to refer to it by a more ominous title, The Death Tax. Ooh, scary.
After the passage of the Tax Cuts and Jobs Act of 2017, this tax applies only to households with more than ~$11 million per adult (~$22 million per couple.) Fewer than 0.2% of US households qualify. (*)
I'm personally more concerned with the tax that will apply to the other 99.8% of us. The real death tax.